December 2017
A Message From Your DPI Consultant…
With Apologies to The Bard, "To PD, or Not To PD; That is the Ethical Dilemma"
By Gregg Curtis, School Counseling Consultant, DPI
The recent changes to licensing for Initial and Professional/Master Educators have many dedicated educators scratching their heads. Eliminating the legal requirement for professional development (PD) in order to renew or advance one's license [through either college credits or PDPs] creates an ethical dilemma that I don't believe was predicted.
As part of our training, all counselors participate in an ethics course; the foundation of which includes the analysis of the similarities and differences between virtue ethics (or morals), principle ethics (based on Kitchener's principles of autonomy, justice, beneficence, nonmaleficence, and fidelity), and laws. In the course of our study, we learned that while virtue ethics guide our everyday way of life, an ethical code created by those practicing in the field is the best resource to guide our professional practice. As such, the ASCA Ethical Standards for School Counselors (2016) is the primary source for guidance as we work with students, families, educators, communities, and other stakeholders.
The ASCA standards outline ethical obligations related to: students (15 separate areas); parent/guardians, school, self; school counselor administrators/supervisors; supervising interns; standards; and ethical decision-making. While the code generally suggests that PD in all of the areas of practice would be necessary to maintain and increase our levels of competence, it explicitly calls out the need for PD in section B3(e) by saying, "school counselors engage in professional development and personal growth throughout their careers. Professional development includes attendance at state and national conferences and reading journal articles. School counselors regularly attend training on school counselors' current legal and ethical responsibilities."
By removing the legal requirement for PD, policy-makers have essentially placed school counselors in the position of having to decide which to follow: the law or our ethics; and deciding between our priorities: our license or our practice? In resource-challenged times such as these, a dilemma like this can create tension and anxiety in even the most-dedicated counselor.
Like most valuable learning and professional growth opportunities, there is no easy answer to this dilemma. As an eternal optimist, I believe many (if not most) counselors will remain steadfast in their decisions to take advantage of the PD and credit opportunities offered by WSCA, CESAs, DPI, and colleges/universities. At the same time, the pragmatist in me realizes that school budgets are not the only revenue source guiding our decisions on where to spend our money. The shift in fiscal responsibility for PD may force some to forego opportunities otherwise seized.
As a long-time educator and consultant for school counselors across the state, I can only encourage you to use an ethical decision-making model to assist you with principle ethics, remain true to your personal morals, and to follow the simple ethical milestones of "do no harm" and "do good."
---
Board Chair Message
Reflections on 2017
By Angela Goebel, WSCA Board Assistant Chair
Another calendar year is coming to a close. At this time of the year, I find myself reflecting more and more on my life and values. My meditation often revolves around how can I be a better human.  In terms of my life, my family, my work, and my responsibilities as a human, that can be a lot to consider. So, how do I hold myself accountable for my thoughts, words, and actions while working towards being a better human, both for myself and as a school counselor?
As the challenges of the year unfold, it can be easy to get caught up in treating others the way they treat you. But that is not our role, responsibility, or care as a school counselor. Instead, it is important for us to reflect and remember to "treat others the way you want to be treated". Having this phrase in my mind helps me look at each person I support in an objective way.
Our role is to support students, parents/guardians, and staff alike.  Whether we support students at an elementary, middle, or high school level, they are at a developmental stage where they need our guidance to grow and become the best versions of themselves. Our students' parents/guardians are doing the best they can with the skills they have, so we meet them at their level and try to share more skills. Day in and day out, our staff also need our support with the students they work with on a daily basis. With all of these humans, treat others the way you want to be treated.
So, as we end another calendar year and move towards 2018, find some time to reflect and take action towards self-care. This needed self-care will help us move towards the best version of ourselves, which will, in turn, help us be the best school counselor we can be for others. Lastly, since our role is to support the humans in our life, remember to stand up for equality, justice, and human dignity on December 10th: Human Rights Day.
Members,
WSCA has launched a re-designed website! 
Members will be able to update their information online, Pre-fill out registration forms online from your member info, Use an interactive calendar for events and more!
To log in to the Member's area, follow these steps: Click here to receive a new password for logging in
/wp-login.php?action=lostpassword
*NOTE
Your login email is the same email you receive your WSCA communications to
Reset your password via the link that will be sent to the email you entered
For future logins,  simply click MEMBER LOGIN on the top of the website: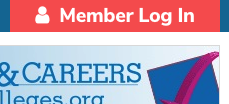 When I was asked to write this article, it seemed like an easy task to do, being WSCA's social media/technology coordinator for some years now.  However, looking back at everything I have ever done with both social media and technology, few standards specifically address how counselors should handle problems and issues of social media and technology in schools.
ASCA provides us with the following 
ethical standards
:
A.14. Technical and Digital Citizenship
School counselors:
Demonstrate appropriate selection and use of technology and software applications to enhance students' academic, career and social/emotional development. Attention is given to the ethical and legal considerations of technological applications, including confidentiality concerns, security issues, potential limitations and benefits and communication practices in electronic media.
Take appropriate and reasonable measures for maintaining the confidentiality of student information and educational records stored or transmitted through the use of computers, social media, facsimile machines, telephones, voicemail, answering machines and other electronic technology.
Promote the safe and responsible use of technology in collaboration with educators and families.
Promote the benefits and clarify the limitations of various appropriate technological applications.
Use established and approved means of communication with students, maintaining appropriate boundaries. School counselors help educate students about appropriate communication and boundaries.
Advocate for equal access to technology for all students.
But what exactly does all of this mean for school counselors on a daily basis? Further, what does our administration support and expect of us? It seems like there is some sort of new type of social media popping up daily in our students' lives that we must try to keep up with. Is it important that we have some familiarity with these new technologies, not only to help students avoid risks and dangers but also for counselors to make use of these applications in order to achieve our school counseling program goals? There are both pros and cons to all types of social media and this article will describe my favorite ways to use them with students, the community, and families to enhance and promote my school counseling program at Spencer School District.
Being leaders in our buildings, I have come to conclude that I am the advocate and author for my program. I try to use social media to not only promote my program, but to reach students, parents and the community in platforms that they are already on or a part of. For example, it is rare in my day to encounter a student in grades 8 through 12 or their parent who do not have a smartphone, tablet or some sort of device that connects to the internet. Knowing this, I make it a point to let them know the ways that they can connect with me on their device as soon as I meet both parents and students. For students, I have them take their device out during classroom time and connect to me right away. For parents, I have a document that gives my information for Twitter, Facebook, email, school webpage, Instagram and Remind which I hand out to them during our 8th grade ACP meeting.
I have found that Remind is the best way to communicate with parents/guardians and students. Remind is a free text messaging app that helps teachers, students, and parents to communicate quickly and efficiently. Messages are sent in real time to an entire class, a small group, or just a single person. You can also schedule announcements ahead of time and attach photos and other files. With Remind, you can send text messages straight to any phone, including flip phones. Again, I have students and parents sign up for Remind in the classroom and at their initial 8th grade ACP conference. This way parents have a choice to be connected to me as we work on their child's education and future together.
Facebook, Twitter, and Instagram are great social media platforms to not only promote your program but make announcements to students, staff, parents and the community.  Further, it is good role-modeling for students AND parents to see how to properly and effectively use social media as a positive way to interact. Remember, if you don't tell your story on your social media platform, for your department, for your school, someone else will. Will you like what they say?
As many as 40% of high school graduates who've been accepted to college fail to show up for classes in the fall. Researchers call this "summer melt," a phenomenon that acutely affects students from low-income families, first-generation students and students of color.

Why does this happen? School counselors were critical in helping these students navigate the FAFSA and admission process, but their support "melts" away after graduation. Students are suddenly on their own, just when they need to finalize their financial aid packages, register for orientation, confirm campus housing, and more.

The good news is that a simple intervention—a handful of brief text messages from counselors about completing critical final steps—has been shown to improve the odds that students will begin college in the fall.

To learn what it takes for high schools to design and administer a summer melt texting program, Great Lakes Higher Education Corporation & Affiliates awarded a combined $99,000 to three Wisconsin school districts in 2015: School District of Janesville, Madison Metropolitan School District, and Stevens Point Area Public School District.

Great Lakes also commissioned Dr. Ben Castleman—an assistant professor of education and public policy at the University of Virginia and a leading scholar on the issue—to provide technical assistance to the school districts and develop tips based on feedback from staff who participated. Castleman's insight is the backbone of Great Lakes' new report, which will be a resource for high school administrators across the country seeking to implement their own texting programs.

To read the report, visit the Great Lakes Website.
---
Come Spend the Afternoon With Us!
By Andrea Donegan
Gov't. Relations Co-Coordinator
Afternoon on the Hill (AOH) is where we want YOU to be on Tuesday, February 20th, 2017 from 1:30 – 4:30 pm. The sectional will kick off with updates on issues in school counseling, followed by collaboration time and a beautiful walk to the Capitol for the legislative meetings. The event will conclude with an after-event at a local establishment to debrief and process the experience.
The annual AOH preconference is powerful, dynamic, and effective! On the membership survey earlier this year, members shared feedback about what they needed in order to feel comfortable attending the AOH event. Here are the top four requests of survey respondents along with the response from the Government Relations Committee:
1. More specific and detailed information about Afternoon on the Hill.
Hot topics in school counseling and legislative updates are shared by the Government Relations committee during the pre-conference event.
Participants will be provided with folders containing materials for legislative meetings and a worksheet to create as a personal cheat sheet.
Appointments are set up for participants ahead of time, so all they have to do is show up and they will be given their appointment time with the names of their legislators.
Participants travel to the Capitol together where a gathering room is available for all participants. Snacks and beverages are provided.
Talking points are provided regarding current issues/trends for Wisconsin School Counselors.
Do's and Don'ts of meeting with legislators are shared to ensure a successful meeting.
Collaboration time is provided for idea sharing or planning (if more than one counselor is meeting with the same representative).
Question and answer time is provided to address concerns of participants
Assistance/feedback is available from past participants and the Government. Relations Committee. Participants may request to be paired up with an experienced AOH participant to collaborate with and join in their legislative meeting.
Government Relations co-coordinators are available at the Capitol for any assistance needed and for debriefing after scheduled meetings.
If additional information and details are needed, please reach out to the Government Relations coordinators, who would be happy to answer any questions!
2. Talking Points to Discuss and use During Legislative Visits.
The first half of the AOH event includes detailed information and talking points to help with the legislative visits.  Participants are also encouraged to share important initiatives, issues, and celebrations that are specific to their school/district/community with legislators.  The meetings are informal and have the primary purpose of building relationships, educating legislators, and asking for their support for education.
3. Being Paired with a Participant Who Has Experience with Legislative Visits.
At the AOH event, participants are given the opportunity to request a partner to join them in their legislative visit.
4. Having my Administrator Support my Participation in Afternoon on the Hill.
Educating your administrator on the details, purpose, and benefits of AOH will go a long way in gaining their support.
Help administrators understand that this event is powerful professional development – an opportunity to connect and discuss current hot topics in school counseling with passionate professionals.
Learning about up-to-date trends and issues puts YOU in-the-know and allows for action by your department that is timely and well-informed.
Helping legislators understand the needs of our students and how school counselors meet those needs is incredibly impactful – It makes a difference in the lives of our students because legislators make and pass laws and approve funding that directly affects students!
To answer why you should participate in Afternoon on the Hill despite your busy schedule, let me answer by saying that you can't afford NOT to do it.  As counselors, our natural tendency is to help others.  In order to help others, we must first help ourselves!  As budgets get tighter and tighter, enrollment declines and the deficit grows larger, we must protect our students and our profession.
We are not powerless and at the mercy of the decision-makers.
Our VOICE can be heard.
Relationships can be built.
Education about our profession and our impact can be shared.
Afternoon on the Hill provides this opportunity. If you have attended previously and have started building a relationship and informing your representatives, your continued conversations and involvement are crucial. Come join us (new and experienced) as we flood the Capitol to promote and protect our profession and the amazing students and families we serve!✰Register online HERE
Publications Committee Update
Are you interested in helping with WSCAlink?
Here are two ways to get involved:
Submit an article! Anyone can write for our Tips for Best Practice section. Articles should be no more than 500 words and offer practical ideas that can be implemented right away. Past topics include a small-group that worked well, a great classroom management strategy, an enjoyable mindfulness technique, and more.
Join the Editing Team! Do you have a penchant for pronouns? Do you leap for language? Do you delight in descriptions? If so, we would love for you to join the Publications Committee! Responsibilities include editing two to three WSCAlink issues per year. Contact us if you jump for jargon!
Send questions or articles to publications@wscaweb.org and then we will let you know when it will be used. Don't be afraid, be published!All submissions are due by the 10th of each month to publications@wscaweb.org
Upcoming topics and suggestions for article submissions include
January: Gearing Up for Conference: What's in Store!
What is your favorite part of the conference?
How to get the most out of your experience
February: Being Present with Mindfulness
How to use mindfulness in classrooms
Helpful Resources/Tips
March: Motivation and Success- How Counselors Support Student Achievement
Partnerships with Teachers
Increasing Student Engagement
February 20-22, 2018
Madison, WI
The countdown to the 2018 Wisconsin School Counselor Association Conference is on! The conference committee has been hard at work to ensure that school counselors from across the state will have a great time at the conference this year. Hopefully, you've had the opportunity to make your plans to join with other school counseling professionals on February 20-22 for the conference. If not, now is the time to register in order to avoid the late fee for registrations submitted after January 19th. Whether you are a conference "regular" or you are attending for your first time, there is something planned for everyone!
Pre-conference workshops (both half day and full day) are offered on Tuesday, February 20. This year's workshop topics include: School Counselors as Leaders and Agents of Change for Social Justice, Social & Emotional Learning, Restorative Practices, Academic & Career Planning, Trauma Responsive School Systems, Introduction to Dialectical Behavior Therapy, Mindfulness in Elementary Schools, and others. See the full list of workshops HERE.
This year's keynote speaker, Michele Borba, Internationally Renowned Educator, Best-selling Author, Parenting, Child Development and Bullying Expert, will kick off the conference on Wednesday, February 21, followed by a day packed full of sectionals. Thursday, February 22 will include a few morning sectionals and a brunch followed by keynote speaker Rosalind Wiseman, Educator, Parent Expert & Social Activist, who will speak about bullying, parenting, ethical leadership, and the use of social media.
If your time in Madison will require hotel accommodations, WSCA has secured a limited number of rooms at a reduced conference rate. Be sure to visit the Hotel Accommodations page and make your reservations by the January deadlines to receive the discounted conference rate.
With over 1,100 school counseling professionals attending this event, we realize that parking can be a challenge. WSCA will again be providing shuttles to and from various parking locations near the conference. Find more shuttle information HERE.
The conference app will be available again this year for attendees. This app brings American School Counseling Association Conference technology to Wisconsin through its innovative and user-friendly design. Conference attendees will be able to utilize key features such as planning a personalized conference sectional agenda, locating rooms and vendors on the map and receiving timely conference updates.
This year's conference will be filled with learning, information sharing, and networking opportunities. Be sure to finalize your conference plans now so you won't miss out on these wonderful professional opportunities. We can't wait to see you there!
2018 WSCA Conference Links:
2018 WSCA Conference Links: 
2018 Conference Home
Pre-Conference Workshops
Keynote Speakers
Hotel Accommodations
Shuttle Information
Graduate Course