National School Counseling Week - February 1-5, 2021
National School Counseling Week 2021 (#NSCW21), "School Counselors: All In for All Students," will be celebrated from Feb. 1-5, 2021, to focus public attention on the unique contribution of school counselors within U.S. school systems. National School Counseling Week, sponsored by ASCA, highlights the tremendous impact school counselors can have in helping students achieve school success and plan for a career. National School Counseling Week is always celebrated the first full week in February.
We use this week to focus public attention on the unique contribution of school counselors in our schools. This week highlights the impact that school counselors have in fostering every student's academic and career plan and the difference counseling programs make in a student's social and emotional development.
To help you promote the week, WSCA and ASCA have developed many materials and documents.
National School Counseling Week B-Y-O-Breakfast Event
WSCA is excited to announce the inaugural National School Counselor Week event for our organization, the NSCW B-Y-O-Breakfast! 
This celebratory event will include:
A WSCA led presentation on "The Role of a School Counselor"
The announcement of our Scholarship & Professional Recognition Awards
A Keynote presentation by Dr. Mandy Savitz-Romer on "Leveraging School Counselors to Promote Educational Equity in Social Emotional Support for Students"
Socializing & networking time
DOOR PRIZES!
And best of all, this event is FREE to all WSCA members as part of their access to the WSCA Online Learning Program!
Other Events During National School Counseling Week
2021 National School Counseling Week Photo Challenge
The NSCW photo challenge is always one of the most fun aspects of National School Counseling Week!  ASCA always does their own challenge, but in past years WSCA has created their own as well.
Download each day's sign, take a picture with it and post to your social media channels with #NSCW21 & #WSCACHAT. Follow #NSCW21 & #WSCACHAT to see how school counselors across the country are celebrating!
Make sure to tag WSCA in all of your posts so we can follow along!
Prizes for posting will be given at the WSCA NSCW Breakfast celebration on 2/4.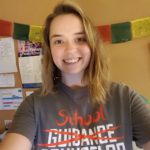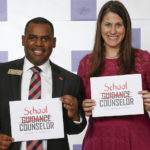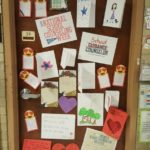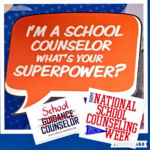 Check out some of the fun from years past!
Other National School Counselor Week Resources
10 Ways to Promote National School Counseling Week at your School
Host an "open house" in your office (or the staff lounge) with treats for staff, students and parents to come and learn more about the services that you provide for your students. Share some of this research on the Impact of School Counseling. Better yet, share your own data and results. 
Create a bulletin board highlighting the programming that you offer at your school.
Place a small treat in your teacher's mailboxes with a data report highlighting a component of your counseling program of share this What Does a School Counselor Do handout by Counselor Keri or this School Counselors: The Key to Student Success graphic by NYU. 
Ask for a few moments to speak to your school board, staff or PTO about your counseling program. Use the WSCA Role of the School Counselor slides to get you started. 
Present the ASCA Certificates of Appreciation to key staff and community members who support your counseling program.
Read daily announcements (use ASCA's or create your own) about National School Counseling Week on the morning announcements.
Encourage your school newspaper or news program to interview you during National School Counseling Week.
Share this article from Edutopia (or another relevant article) with your administrator, along with a thank you note for supporting your work. ASCA has many great resources highlighting Who Are School Counselors? 
Create a career video highlighting the fabulous career of the School Counselor.
Sport your (Guidance) School Counselor t-shirt all week! And share information about why your title matters. Use this graphic organizer to help explain.
Proclamation, Sample Press Release, Certificate of Appreciation, Sample Morning Announcements, Posters, Pencils, Stickers, Door Hanger, Bookmarks, National School Counselor Week Signs